Home
2014 Mid-America Orthopaedic Association (MAOA) Annual Meeting: Surgical Conference Coverage
2014 Mid-America Orthopaedic Association (MAOA) Annual Meeting: Surgical Conference Coverage
2014 Mid-America Orthopaedic Association (MAOA) Annual Meeting: Surgical Conference Coverage
2014-04-23
La Cantera Hill Country Resort, San Antonio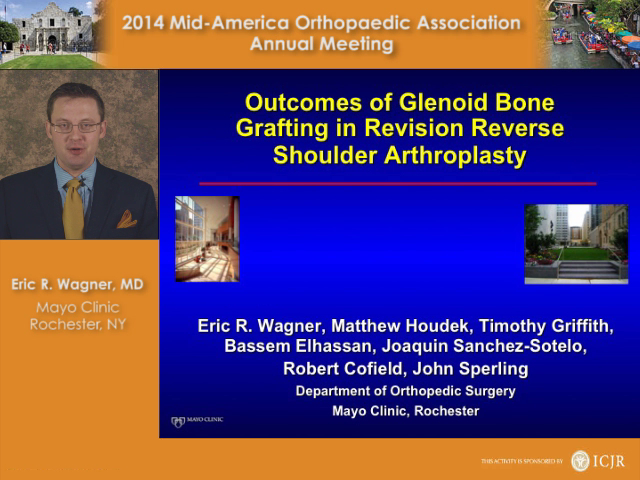 Outcomes of Glenoid Bone Grafting in Revision Reverse Shoulder Arthroplasty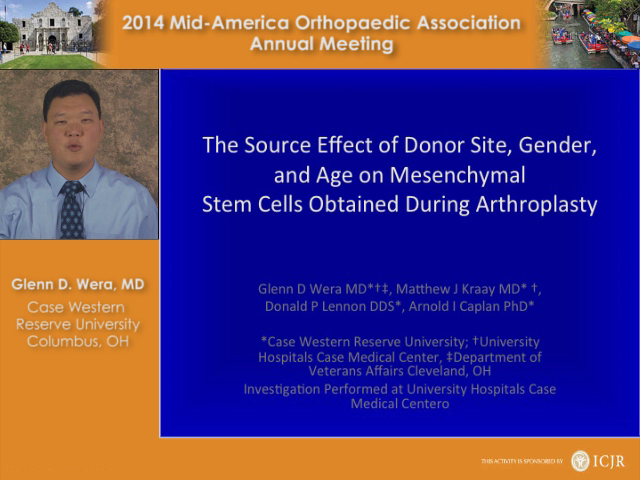 The Source Effect of Donor Site, Gender, and Age on Mesenchymal Stem Cells Obtained During Arthroplasty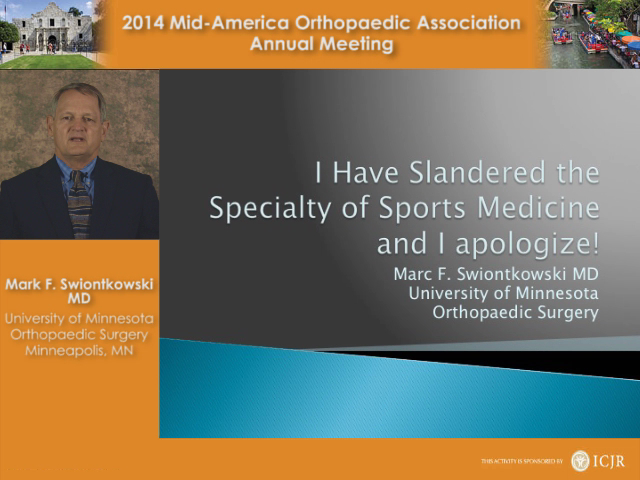 I Have Slandered the Specialty of Sports Medicine and I Apologize!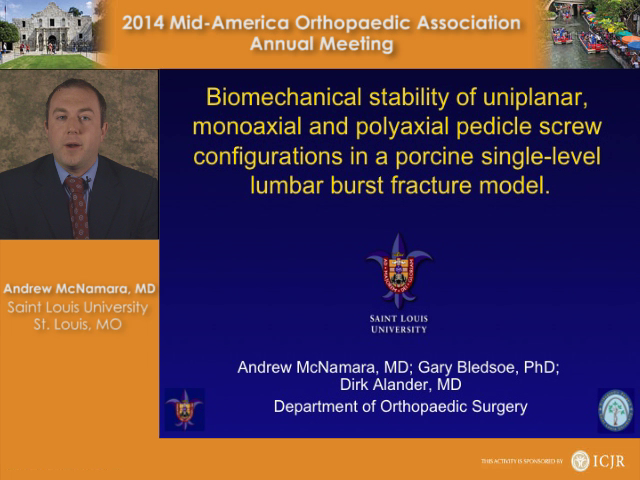 Biomechanical Stability of Uniplanar, Monoaxial and Polyaxial Pedicle Screw Configurations in a Porcine Single-Level Lumbar Burst Fracture Model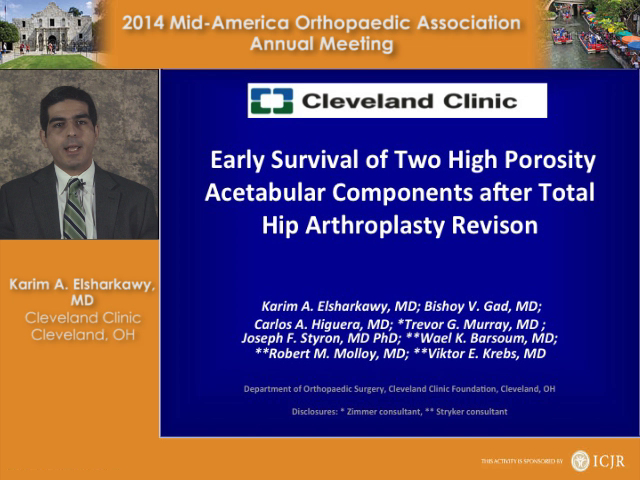 Early Survival of Two High Porosity Acetabular Components after Total Hip Arthroplasty Revision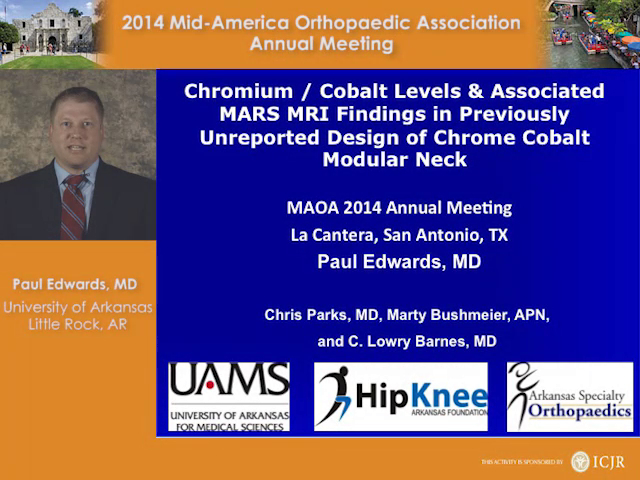 Chromium/Cobalt Levels & Associated MARS MRI Findings in Previously Unreported Design of Chrome Cobalt Modular Neck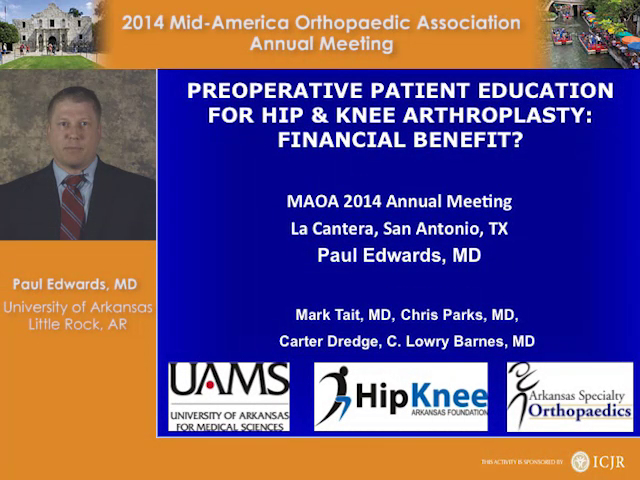 Pre-Operative Patient Education for Hip & Knee Arthroplasty: Financial Benefit?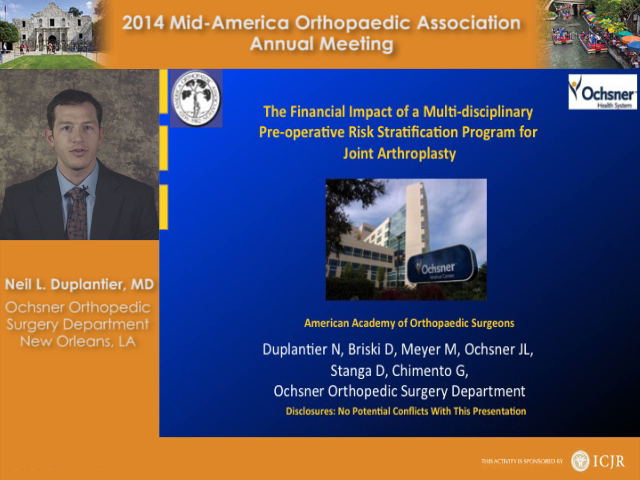 The Financial Impact of a Multi-Disciplinary Pre-Operative Risk Stratification Program for Joint Arthroplasty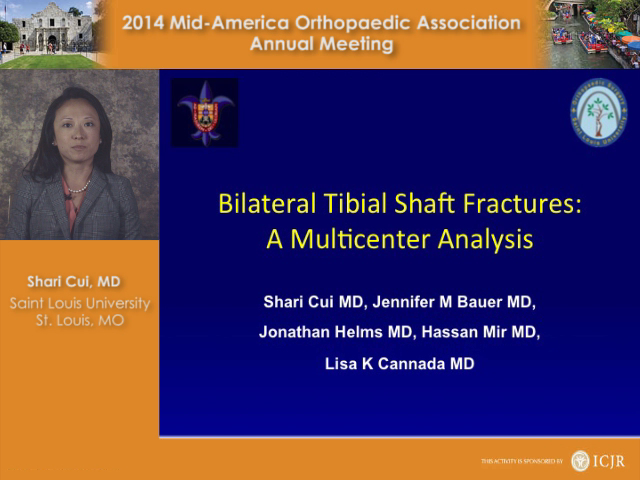 Bilateral Tibial Shaft Fractures: A Multicenter Analysis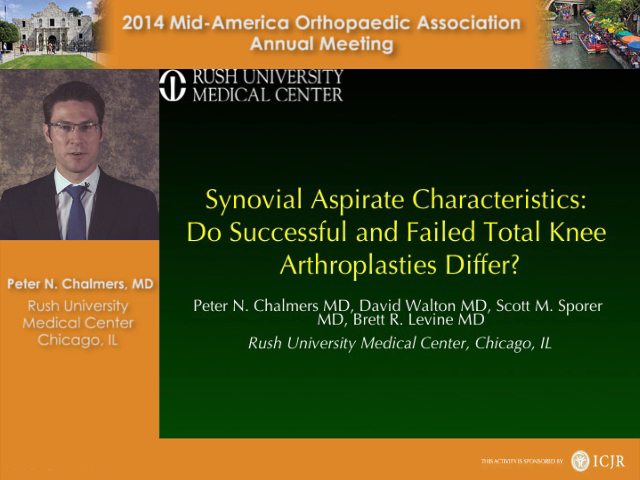 Synovial Aspirate Characteristics: Do Successful and Failed Total Knee Arthroplasties Differ?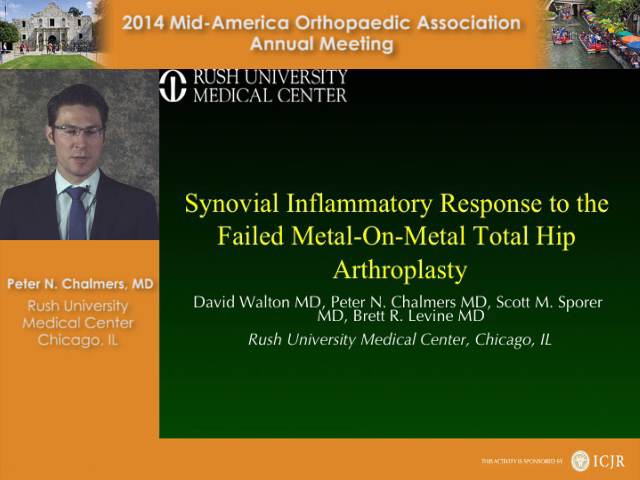 Synovial Inflammatory Response to the Failed Metal-On-Metal Total Hip Arthroplasty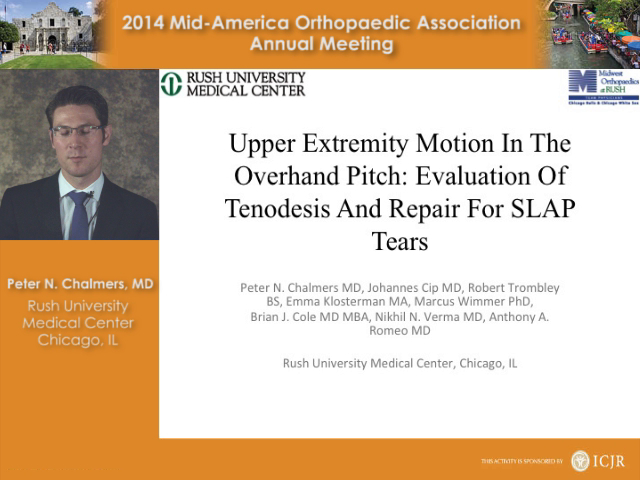 Upper Extremity Motion in the Overhand Pitch: Evaluation of Tenodesis and Repair for SLAP Tears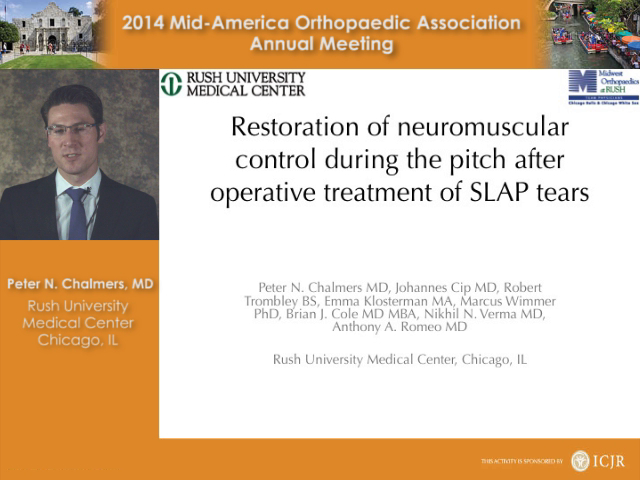 Restoration of Neuromuscular Control During the Pitch After Operative Treatment of SLAP Tears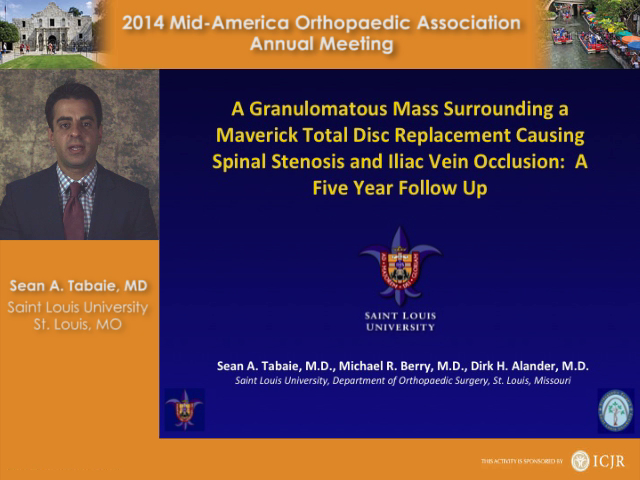 A Granulomatous Mass Surrounding a Maverick Total Disc Replacement Causing Spinal Stenosis and Iliac Vein Occlusion: A Five Year Follow Up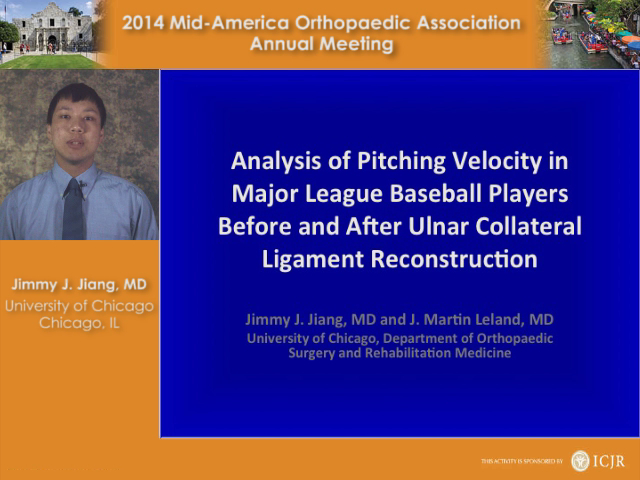 Analysis of Pitching Velocity in Major League Baseball Players Before and After Ulnar Collateral Ligament Reconstruction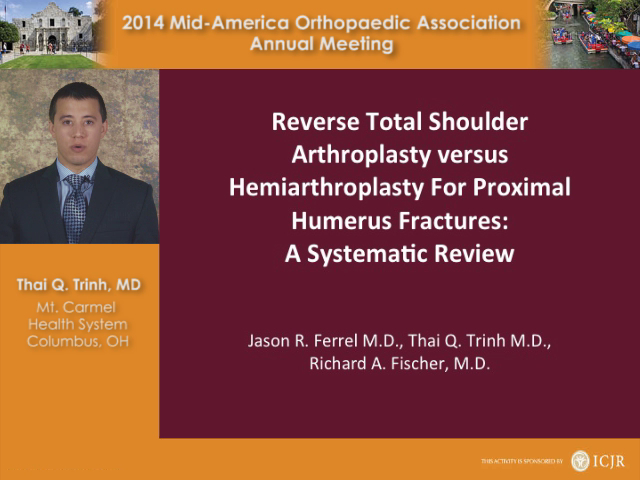 Reverse Total Shoulder Arthroplasty versus Hemiarthroplasty for Proximal Humerus Fractures: A Systematic Review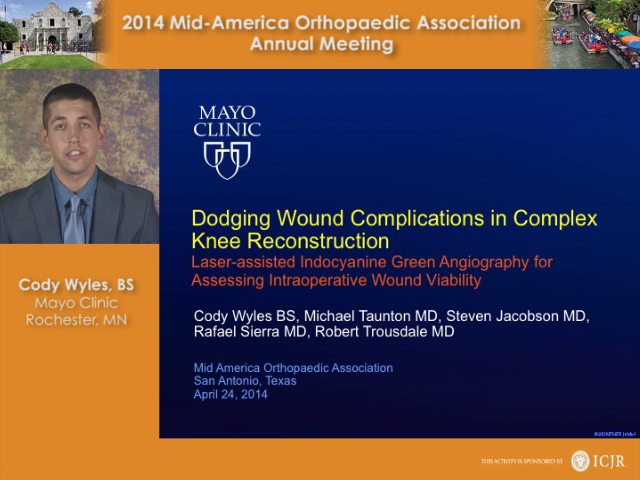 Dodging Wound Complications in Complex Knee Reconstruction: Laser-Assisted Indocyanine Green Angiography for Assessing Intraoperative Wound Viability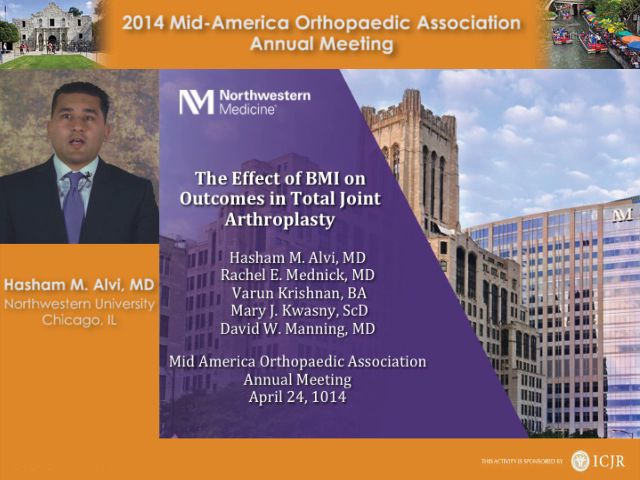 The Effect of BMI on Outcomes in Total Joint Arthroplasty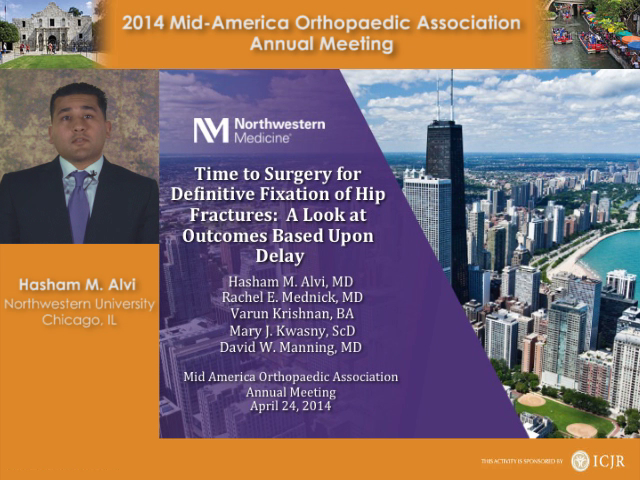 Time to Surgery for Definitive Fixation of Hip Fractures: A Look at Outcomes Based Upon Delay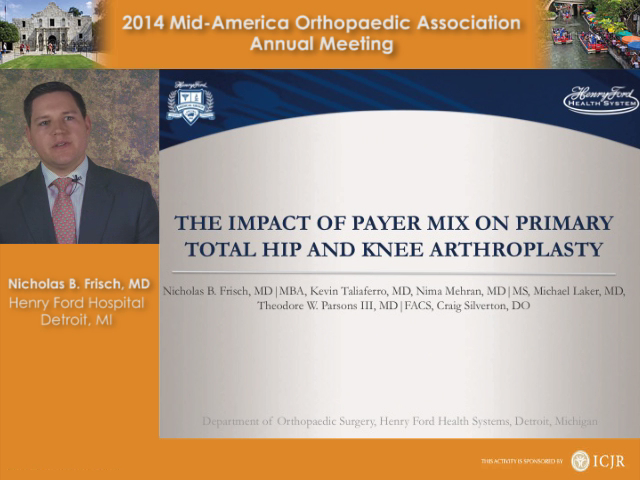 The Impact of Payer Mix on Primary Total Hip and Knee Arthroplasty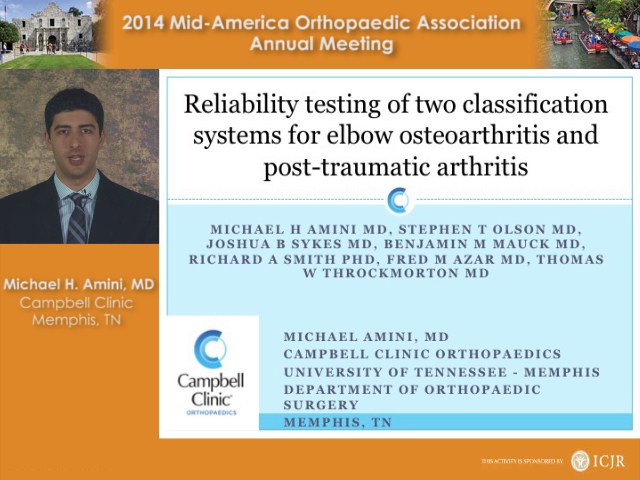 Reliability Testing of Two Classification Systems for Elbow Osteoarthritis and Post-Traumatic Arthritis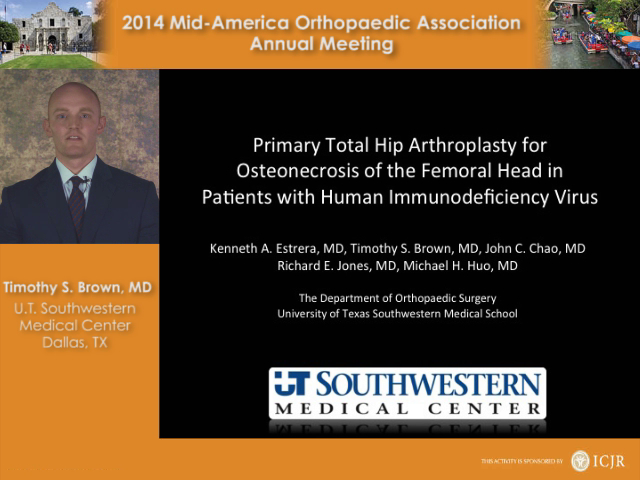 Primary Total Hip Arthroplasty for Osteonecrosis of the Femoral Head in Patients with Human Immunodeficiency Virus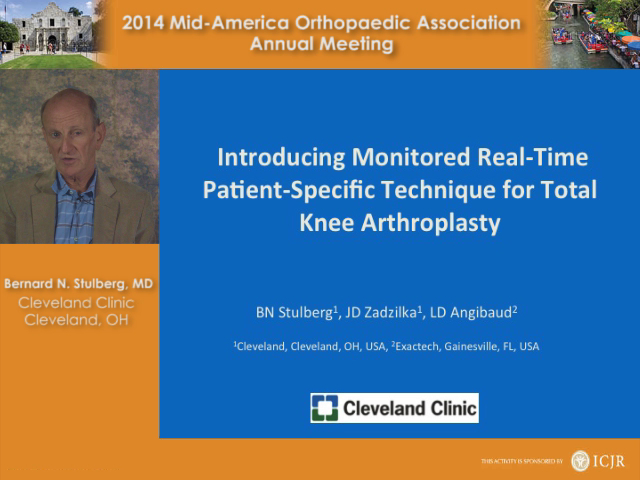 Introducing Monitored Real-Time Patient-Specific Technique for Total Knee Arthroplasty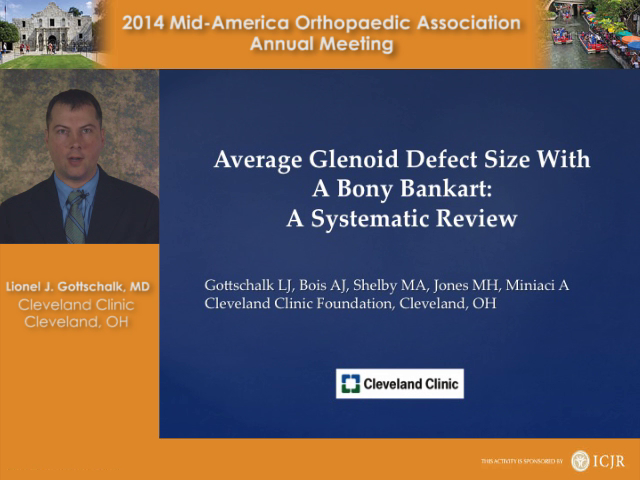 Average Glenoid Defect Size with A Bony Bankart: A Systematic Review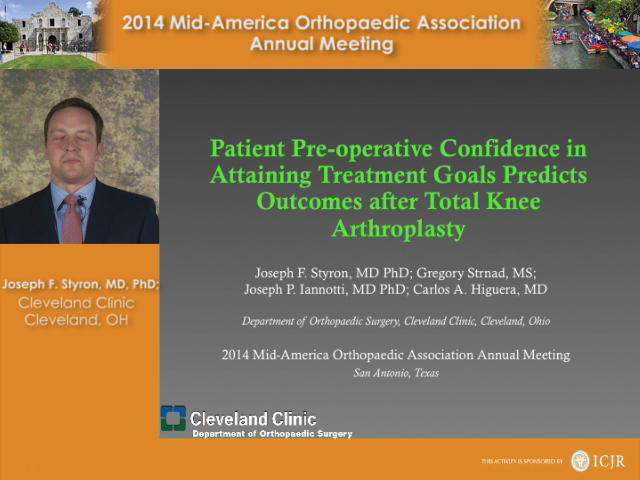 Patient Pre-Operative Confidence in Attaining Treatment Goals Predicts Outcomes after Total Knee Arthroplasty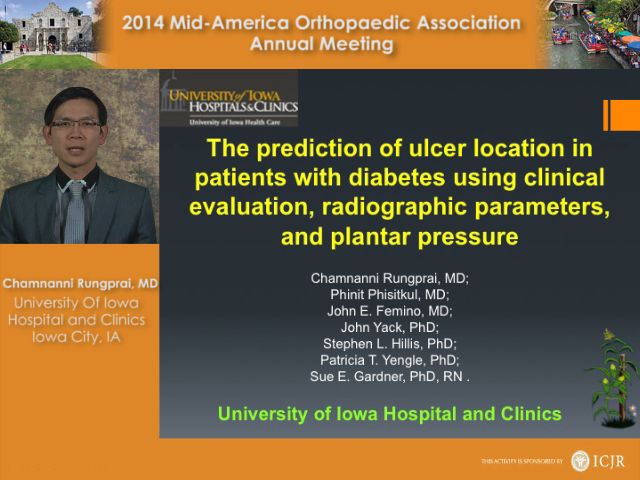 The Prediction of Ulcer Location in Patients with Diabetes Using Clinical Evaluation, Radiographic Parameters, and Plantar Pressure