Home
2014 AAOS Surgical Conference Coverage
2014 AAOS Surgical Conference Coverage
2014 AAOS Surgical Conference Coverage
2014-03-13
Ernest N. Morial Convention Center, New Orleans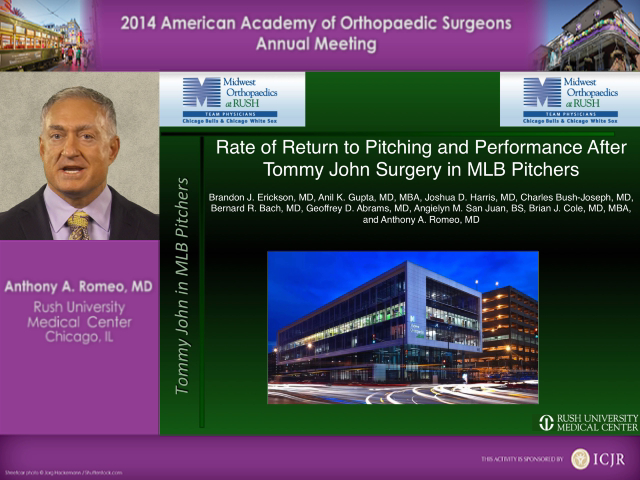 Rate of Return to Pitching and Performance After Tommy John Surgery in MLB Pitchers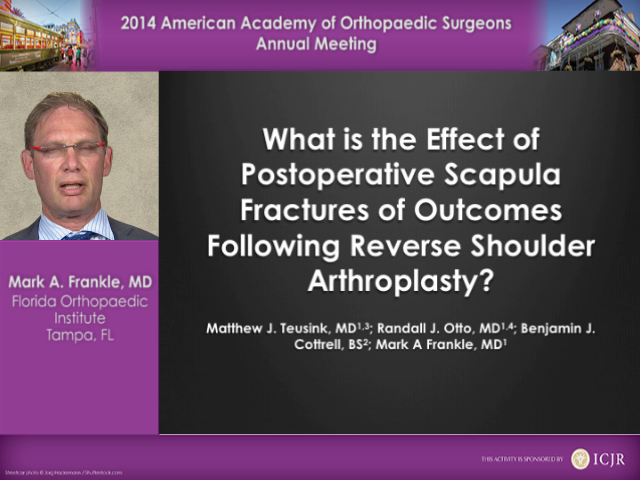 What Is The Effect Of Postoperative Scapula Fractures Of Outcomes Following Reverse Shoulder Arthroplasty?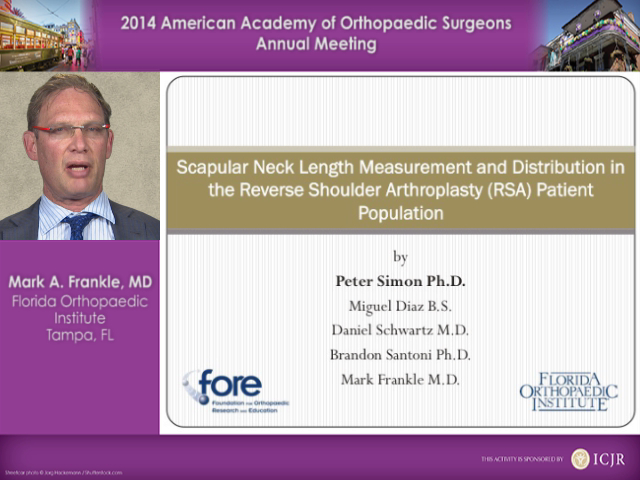 Scapular Neck Length Measurement and Distribution in the Reverse Shoulder Arthroplasty (RSA) Patient Population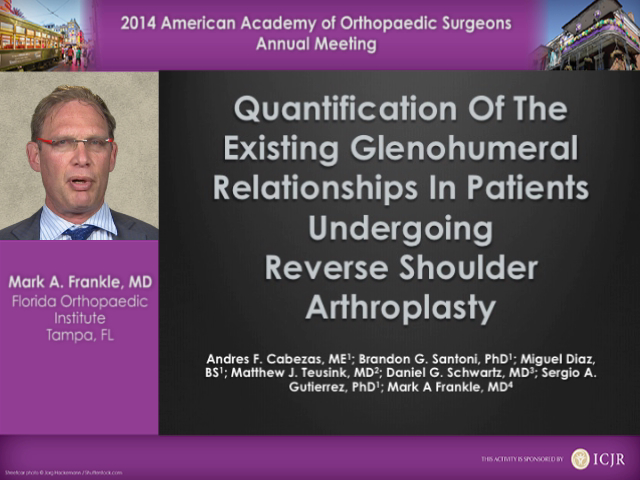 Quantification Of The Existing Glenohumeral Relationships In Patients Undergoing Reverse Shoulder Arthroplasty?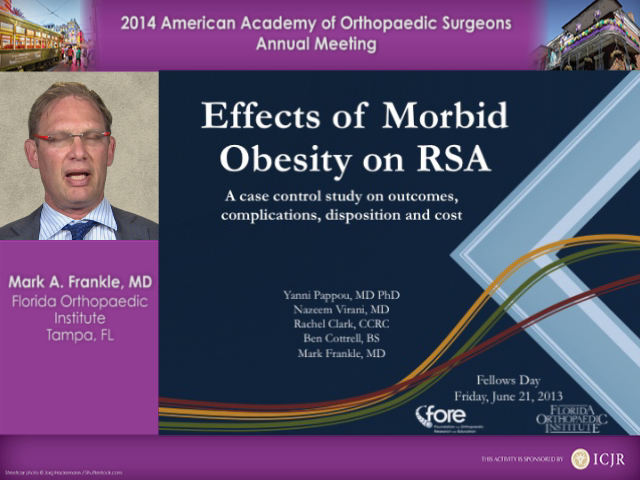 Effects of Morbid Obesity on RSA: A case controlled study on outcomes, complications, disposition and cost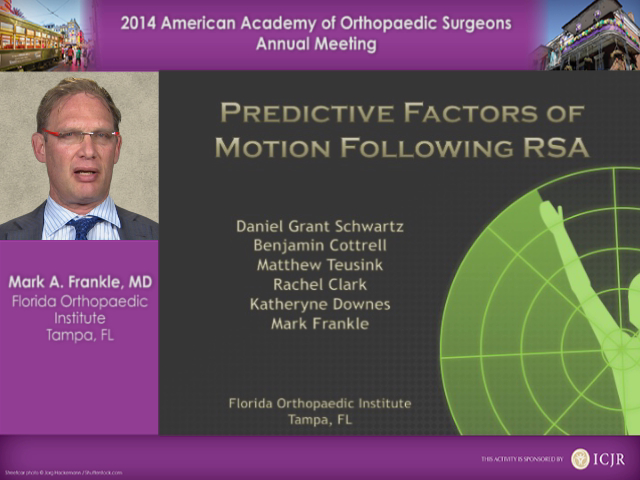 Predictive Factors of Motion Following RSA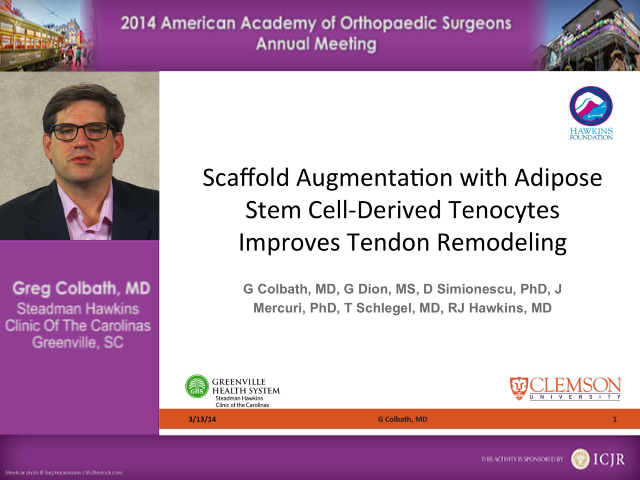 Scaffold Augmentation with Adipose Stem Cell-Derived Tenocytes Improves Tendon Remodeling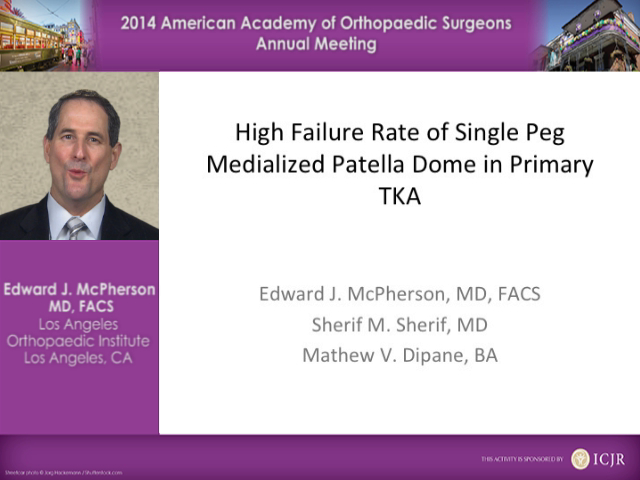 High Failure Rate of Single Peg Medialized Patella Dome in Primary TKA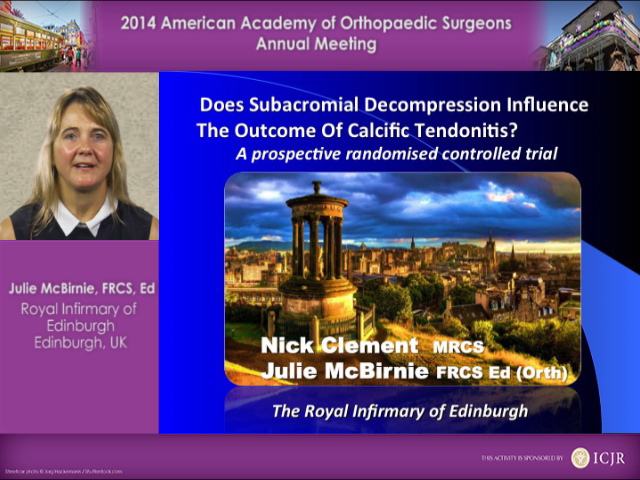 Does Subacromial Decompression Influence The Outcome Of Calcific Tendonitis? A prospective randomised controlled trial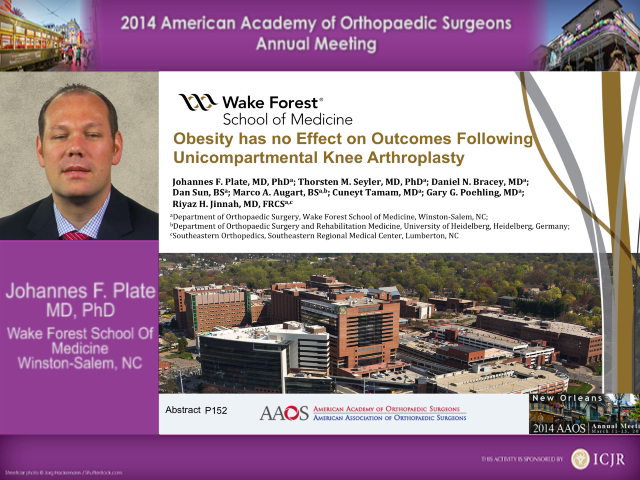 Obesity has no Effect on Outcomes Following Unicompartmental Knee Arthroplasty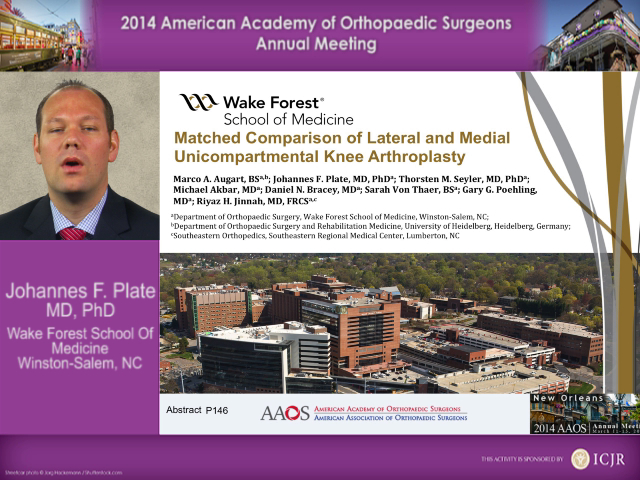 Matched Comparison of Lateral and Medial Unicompartmental Knee Arthroplasty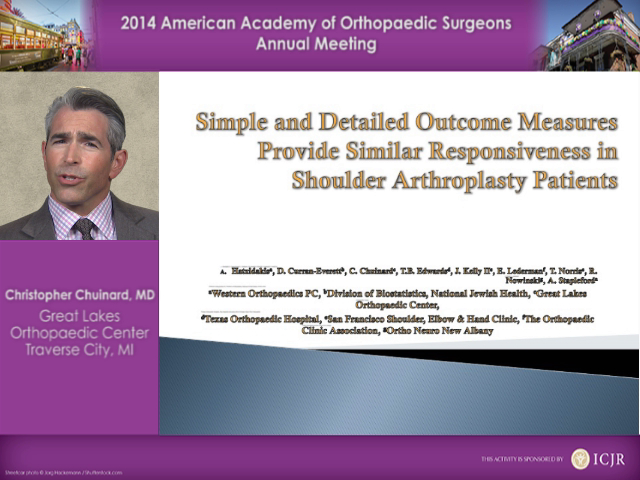 Simple and Detailed Outcome Measures Provide Similar Responsiveness in Shoulder Arthroplasty Patients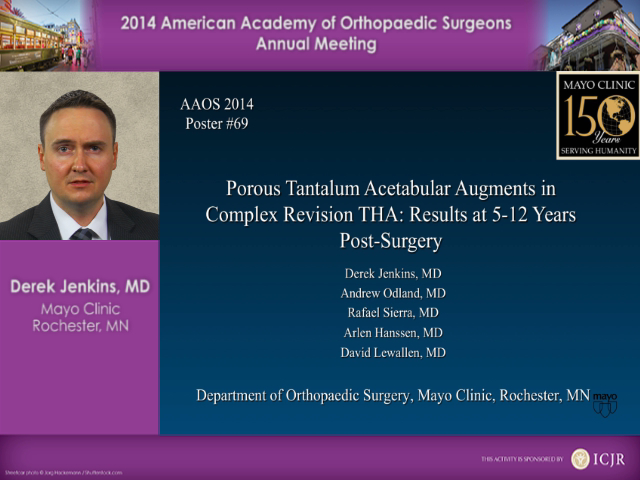 Porous Tantalum Acetabular Augments in Complex Revision THA: Results at 5-12 Years Post-Surgery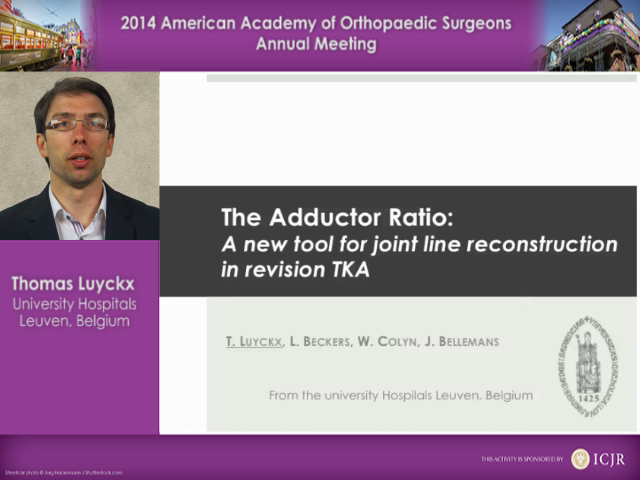 The Adductor Ratio: A New Tool for Joint Line Reconstruction in Revision TKA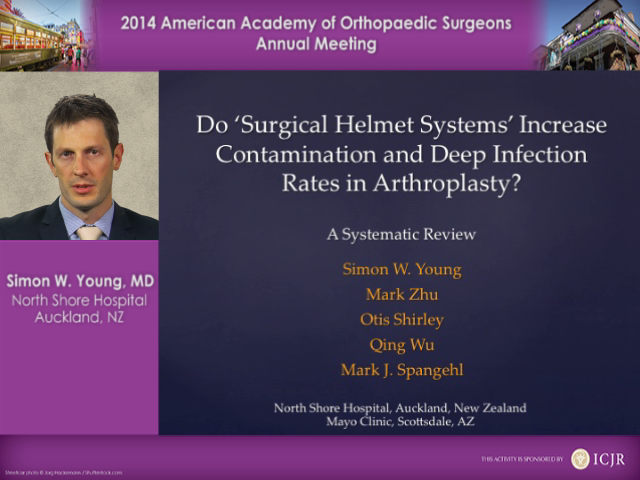 Do ¥Surgical Helmet Systems Increase Contamination and Deep Infection Rates in Arthroplasty? A Systematic Review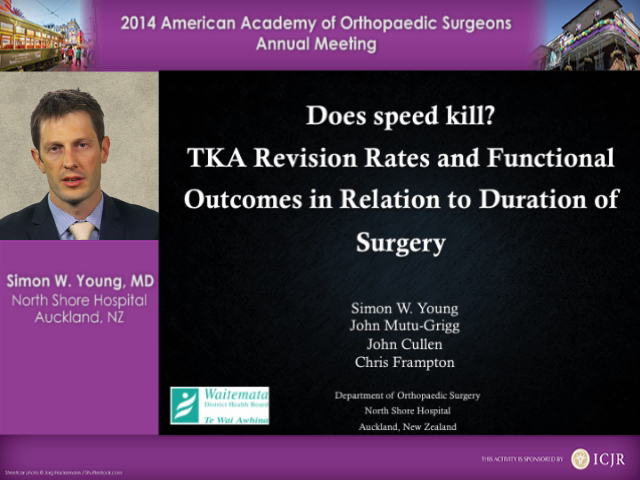 Does Speed Kill? TKA Revision Rates and Functional Outcomes in Relation to Duration of Surgery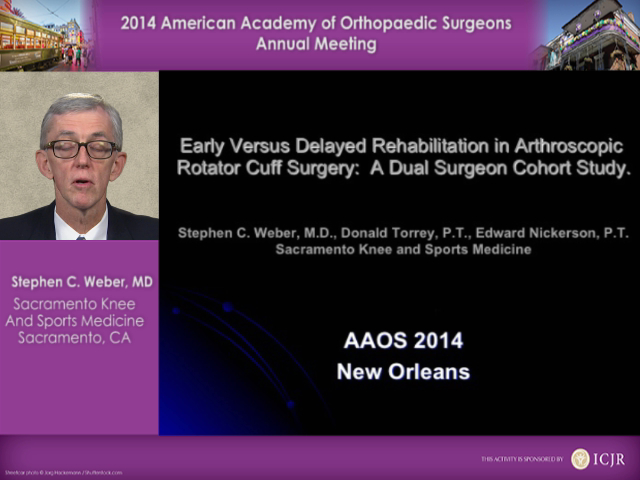 Early Versus Delayed Rehabilitation in Arthroscopic Rotator Cuff Surgery: A Dual Surgeon Cohort Study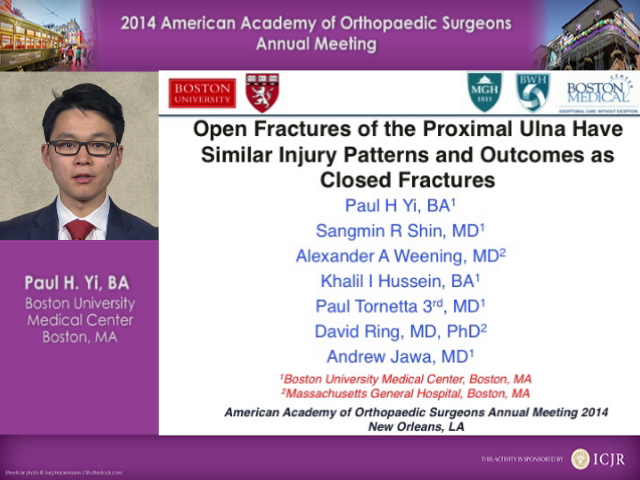 Open Fractures of the Proximal Ulna Have Similar Injury Patterns and Outcomes as Closed Fractures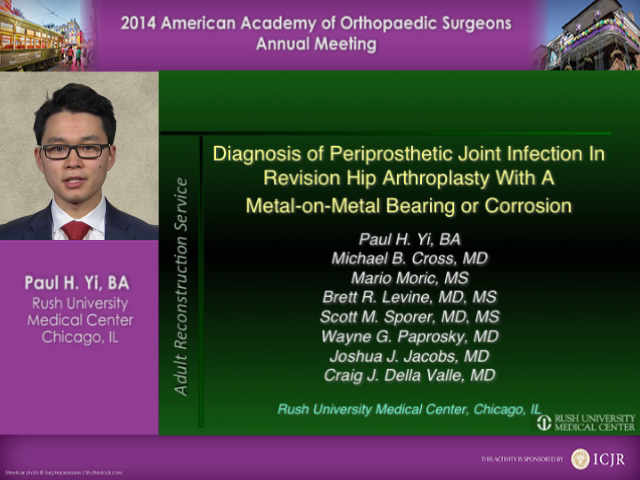 Diagnosis of Periprosthetic Joint Infection In Revision Hip Arthroplasty With A Metal-on-Metal Bearing or Corrosion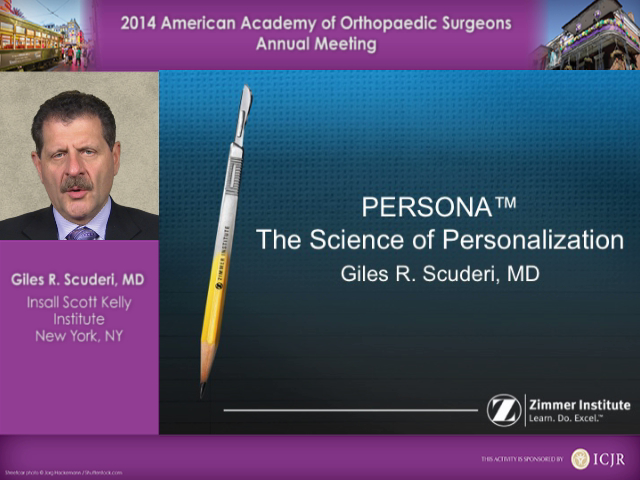 Personalized Technologies in Total Knee Arthroplasty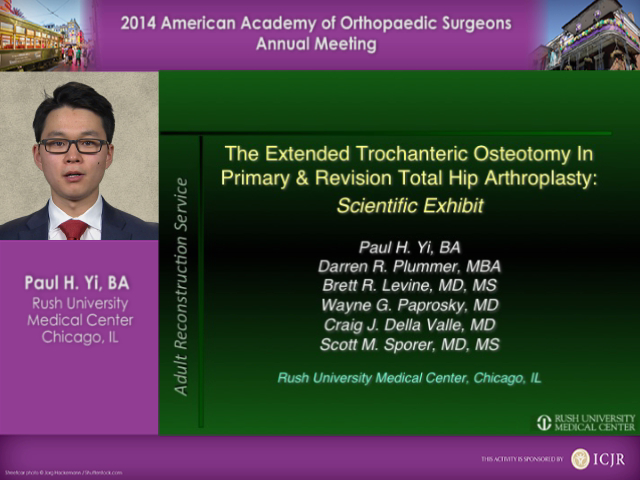 The Extended Trochanteric Osteotomy In Primary & Revision Total Hip Arthroplasty: Scientific Exhibit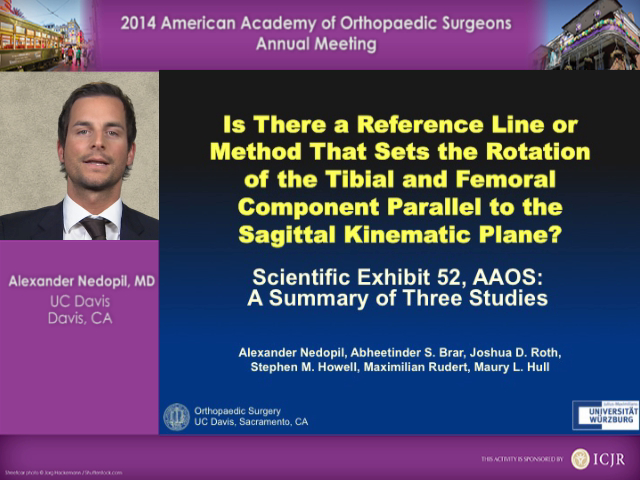 Is There a Reference Line or Method That Sets the Rotation of the Tibial and Femoral Component Parallel to the Sagittal Kinematic Plane?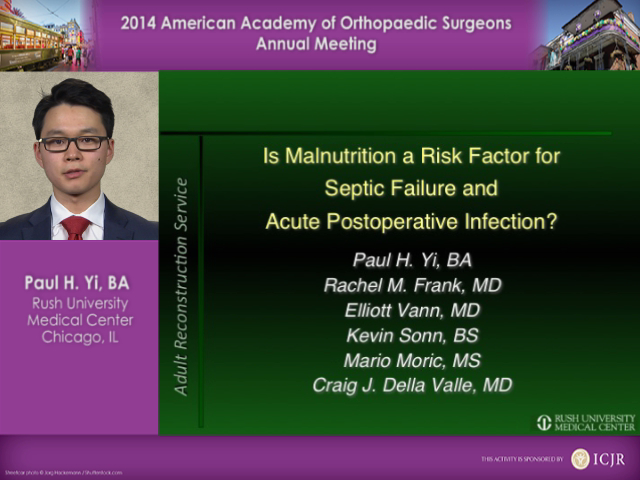 Is Malnutrition a Risk Factor for Septic Failure and Acute Postoperative Infection?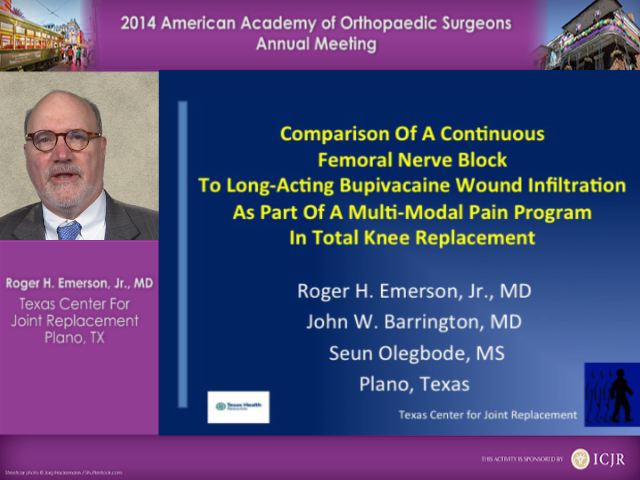 Comparison Of A Continuous Femoral Nerve Block To Long-Acting Bupivacaine Wound Infiltration As Part Of A Multi-Modal Pain Program In Total Knee Replacement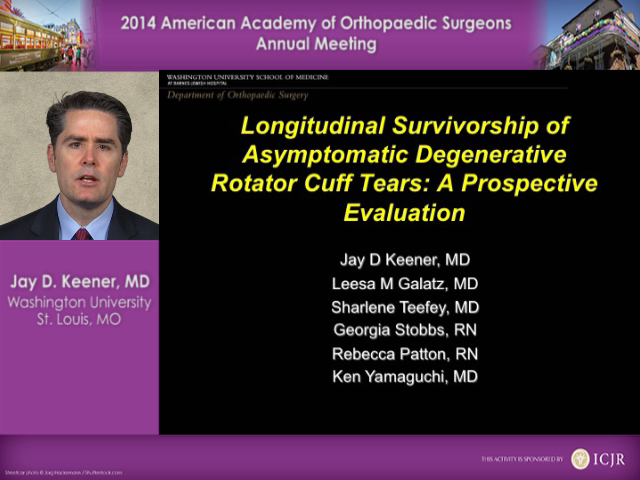 Longitudinal Survivorship of Asymptomatic Degenerative Rotator Cuff Tears: A Prospective Evaluation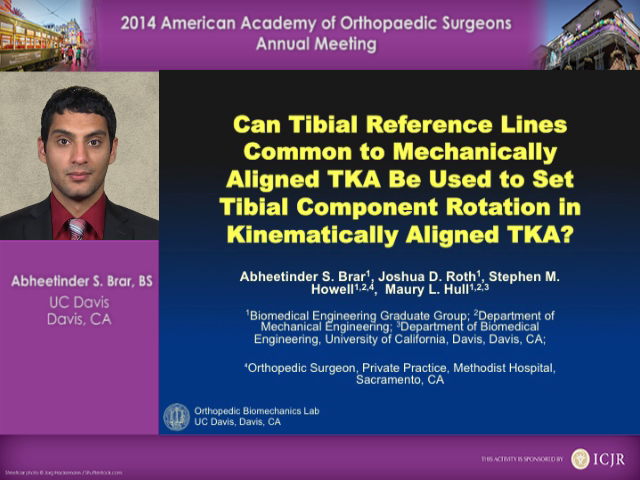 Can Tibial Reference Lines Common to Mechanically Aligned TKA Be Used to Set Tibial Component Rotation in Kinematically Aligned TKA?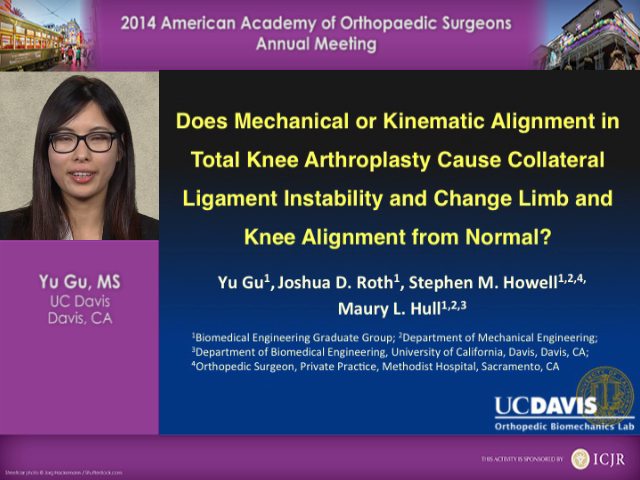 Does Mechanical or Kinematic Alignment in Total Knee Arthroplasty Cause Collateral Ligament Instability and Change Limb and Knee Alignment from Normal?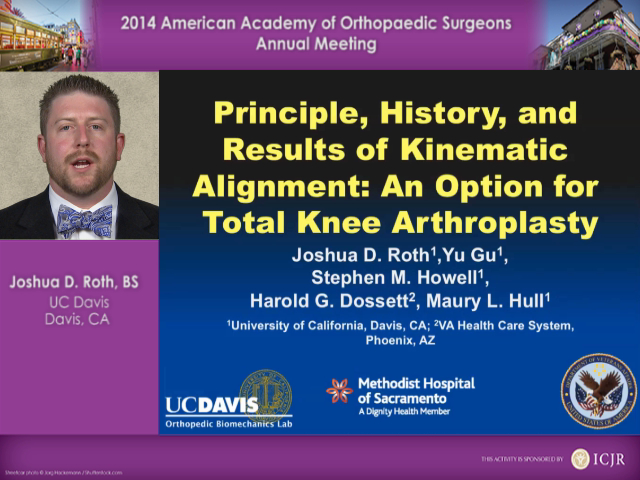 Principle, History, and Results of Kinematic Alignment: An Option for Total Knee Arthroplasty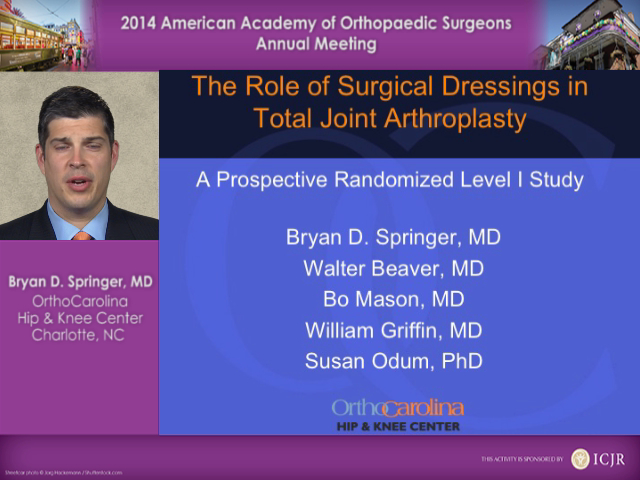 The Role of Surgical Dressings in Total Joint Arthroplasty: A Prospective Randomized Level I Study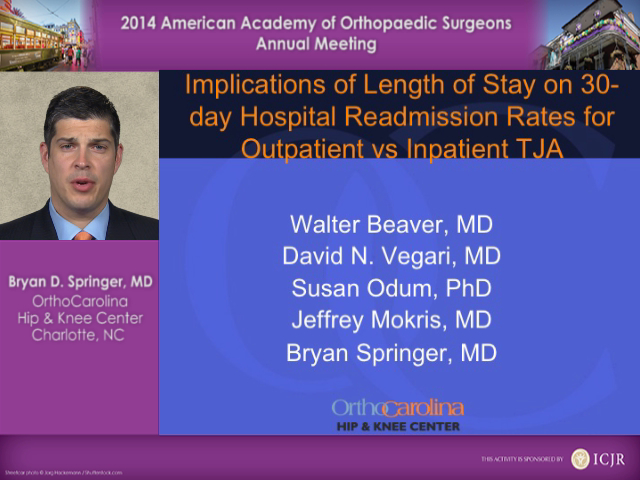 Implications of Length of Stay on 30-day Hospital Readmission Rates for Outpatient vs Inpatient TJA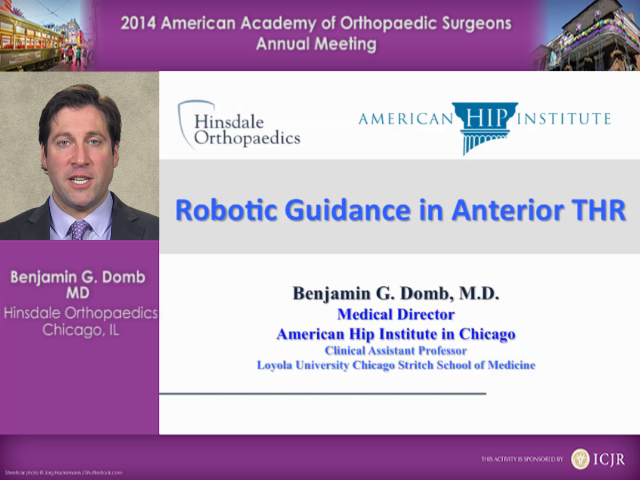 Hip Arthroscopy: Who is a Candidate for Joint Preservation?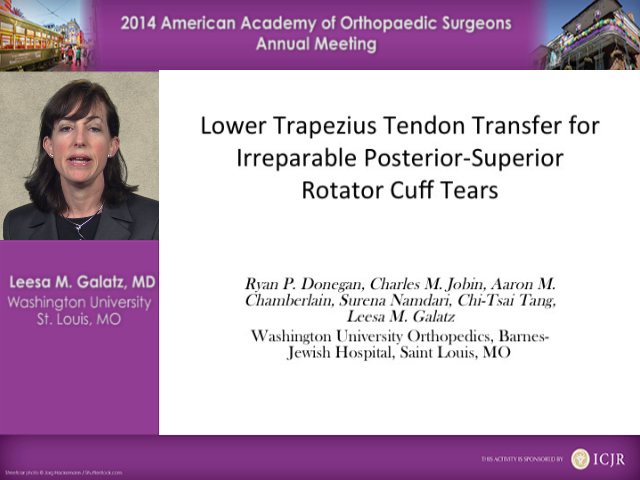 Lower Trapezius Tendon Transfer for Irreparable Posterior-Superior Rotator Cuff Tears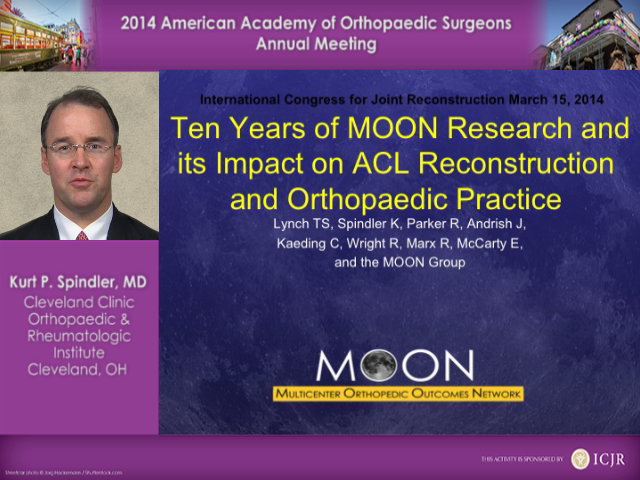 Ten Years of MOON Research and its Impact on ACL Reconstruction and Orthopaedic Practice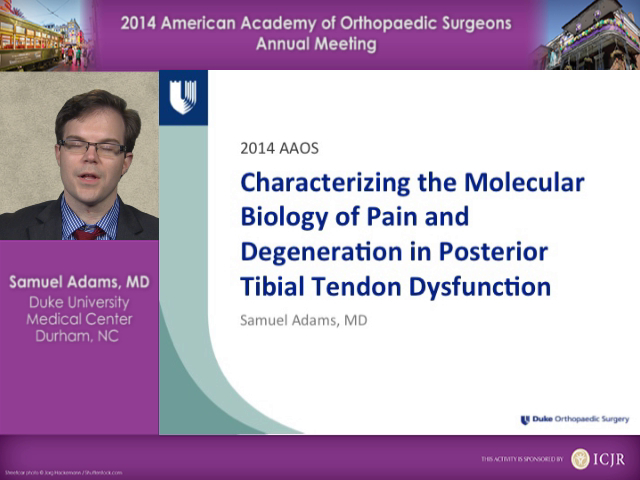 Characterizing the Molecular Biology of Pain and Degeneration in Posterior Tibial Tendon Dysfunction