Home
2013 AAHKS Surgical Conference Coverage
2013 AAHKS Surgical Conference Coverage
2013 AAHKS Surgical Conference Coverage
2013-11-08
Sheraton Dallas, Dallas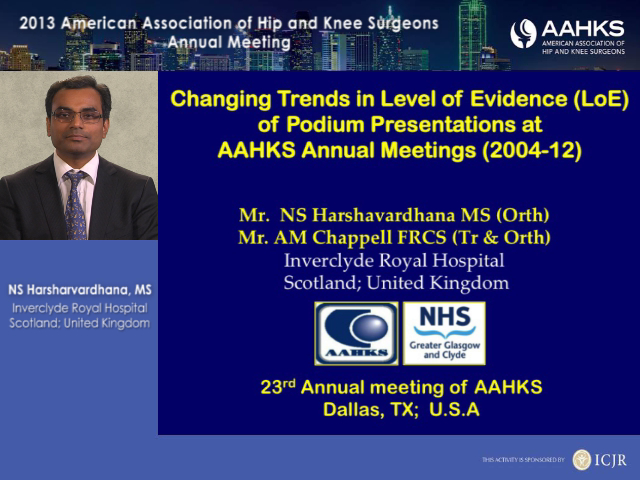 Changing Trends in Level of Evidence (LoE) of Podium Presentations at AAHKS Annual Meetings (2004-12)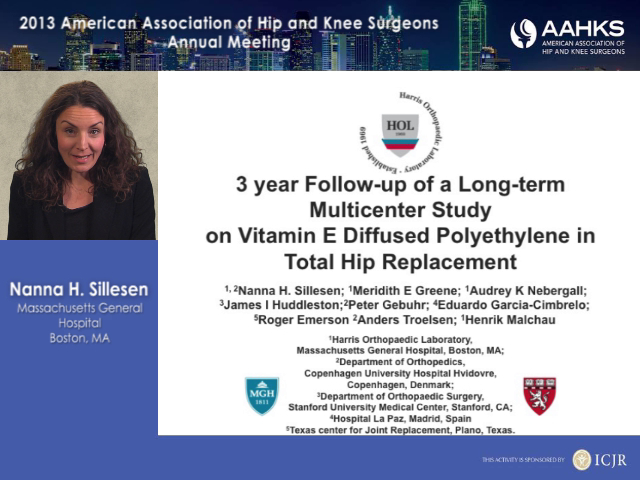 3 Year Follow-Up of a Long-Term Multicenter Study on Vitamin E Diffused Polyethylene in Total Hip Replacement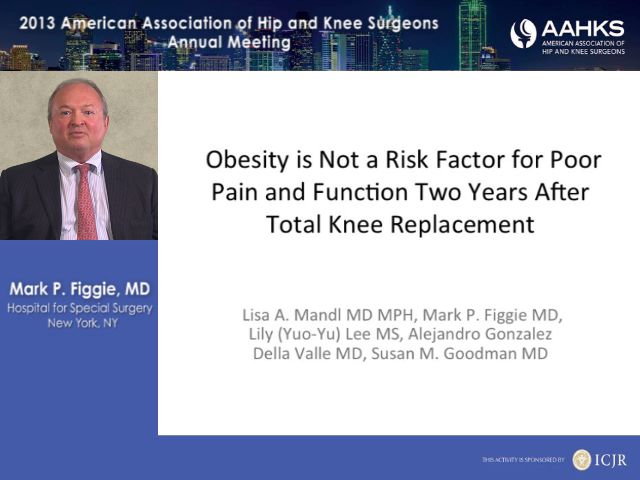 Obesity is Not a Risk Factor for Poor Pain and Function Two Years After Total Knee Replacement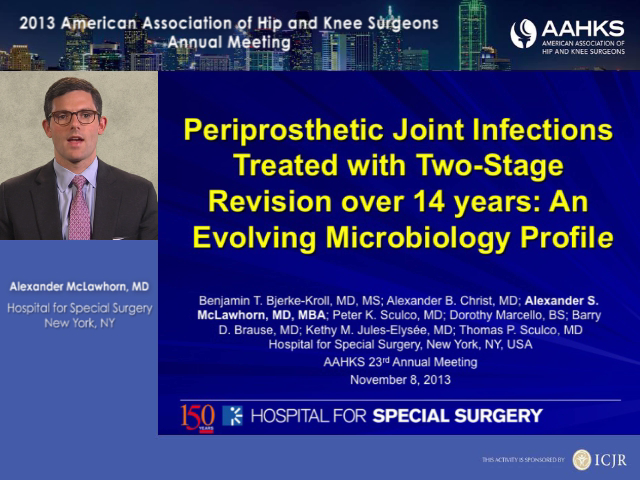 Periprosthetic Joint Infections Treated with Two-Stage Revision over 14 Years: An Evolving Microbiology Profile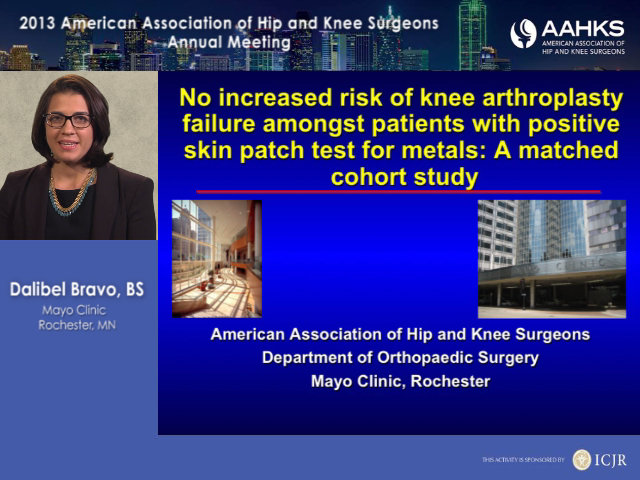 No Increased Risk of Knee Arthroplasty Failure Amongst Patients with Positive Skin Patch Test for Metals: A Matched Cohort Study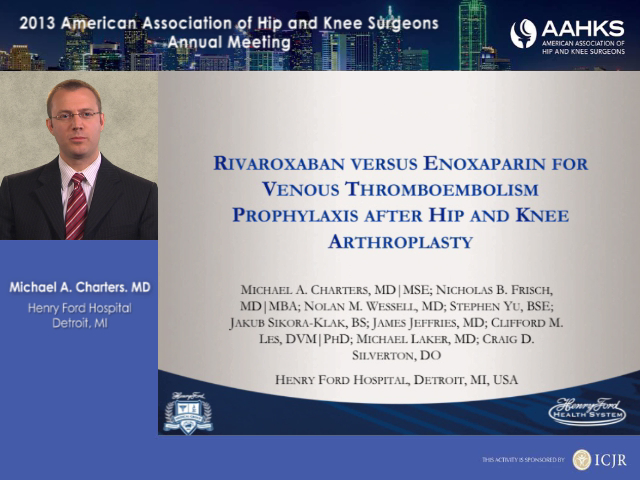 Rivaroxaban versus Enoxaparin for Venous Thromboembolism Prophylaxis after Hip and Knee Arthroplasty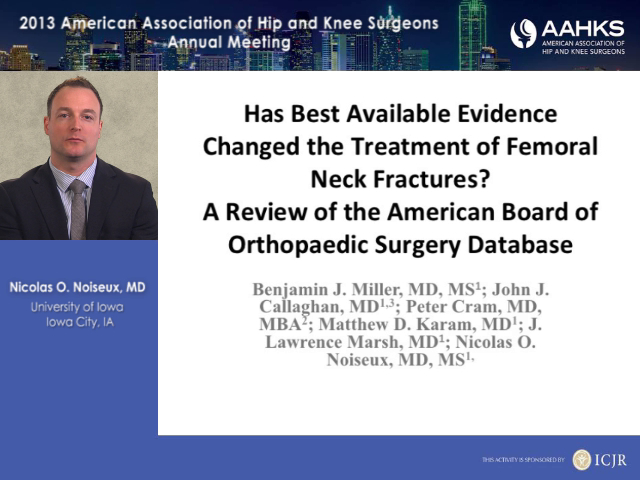 Has Best Available Evidence Changed the Treatment of Femoral Neck Fractures? A Review of the American Board of Orthopaedic Surgery Database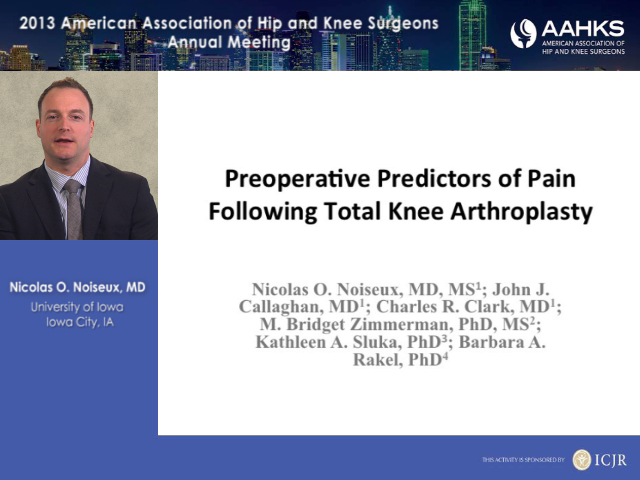 Preoperative Predictors of Pain Following Total Knee Arthroplasty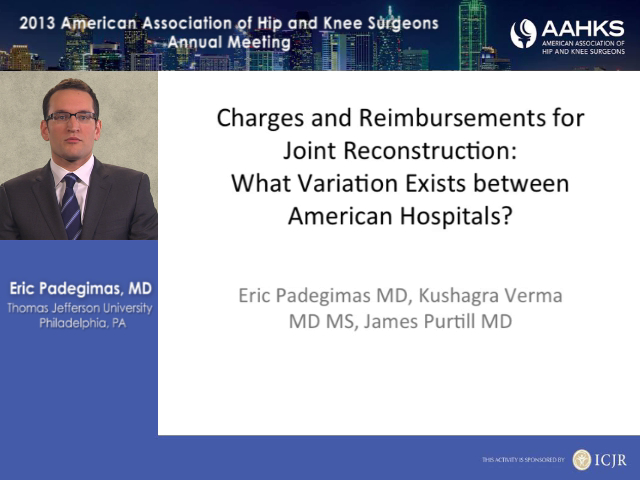 Charges and Reimbursements for Joint Reconstruction: What Variation Exists between American Hospitals?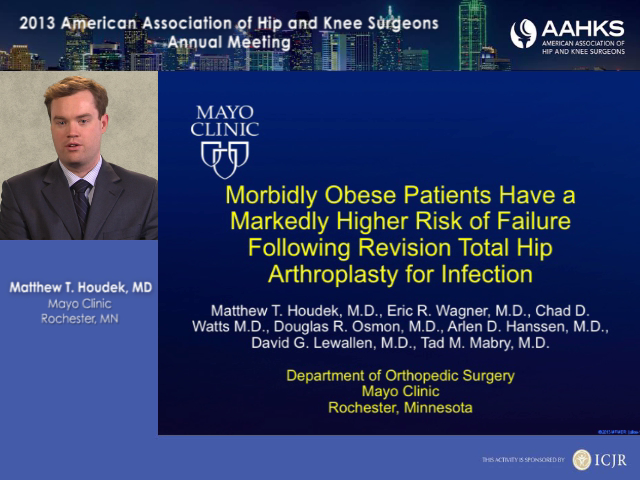 Morbidly Obese Patients Have a Markedly Higher Risk of Failure Following Revision Total Hip Arthroplasty for Infection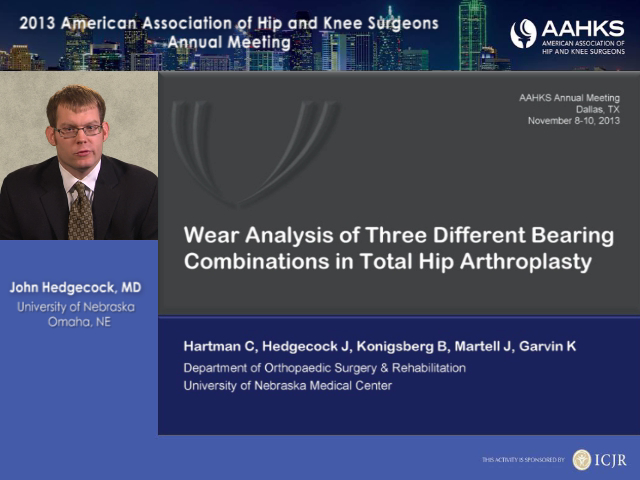 Wear Analysis of Three Different Bearing Combinations in Total Hip Arthroplasty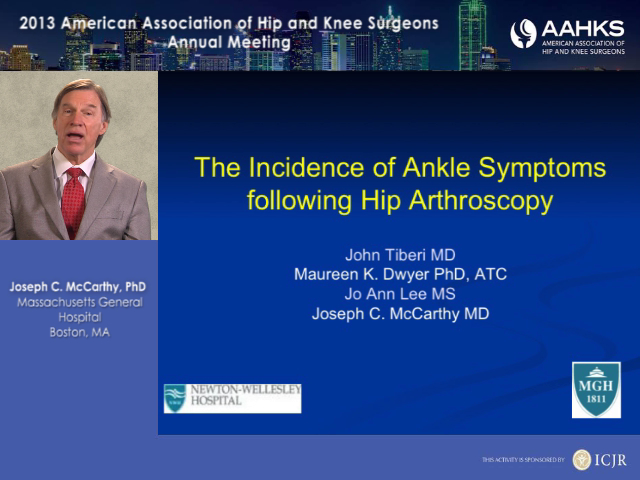 The Incidence of Ankle Symptoms Following Hip Arthroscopy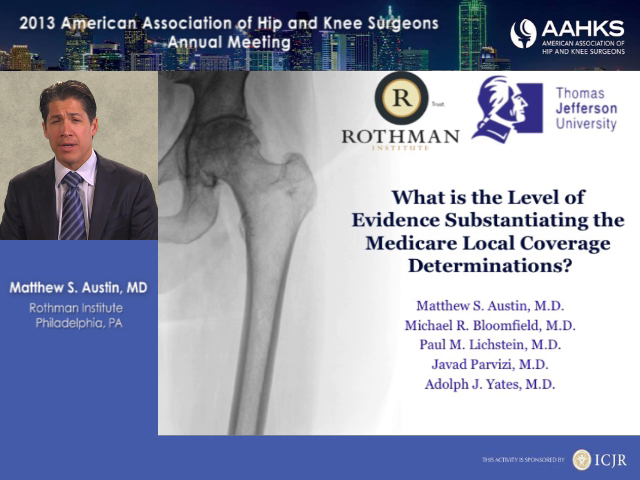 What is the Level of Evidence Substantiating the Medicare Local Coverage Determinations?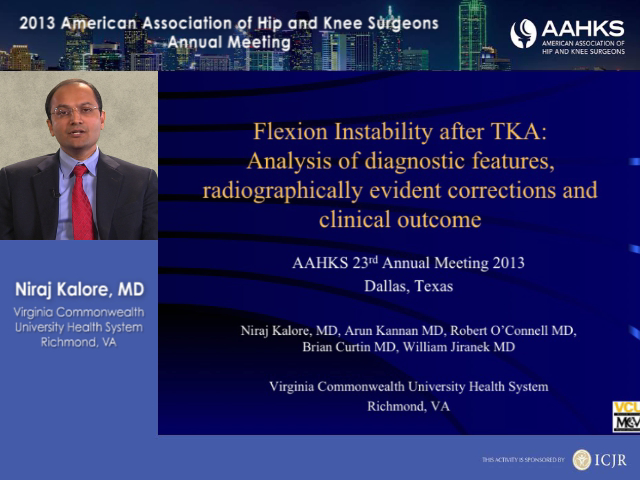 Flexion Instability After TKA: Analysis of Diagnostic Features, Radiographically Evident Corrections and Clinical Outcome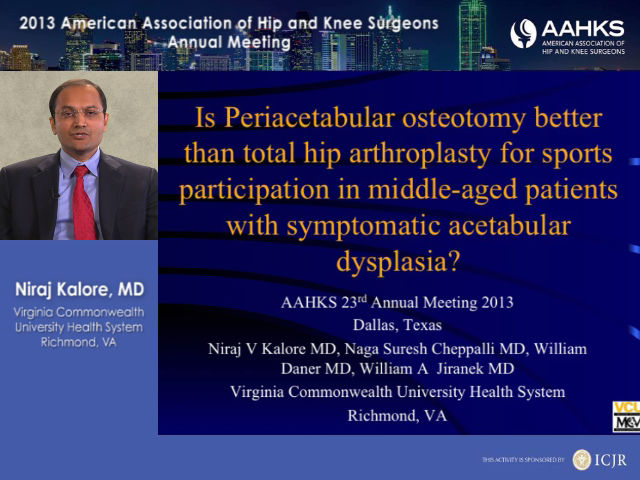 Is Periacetabular Osteotomy Better Than Total Hip Arthroplasty for Sports Participation in Middle-Aged Patients with Symptomatic Acetabular Dysplasia?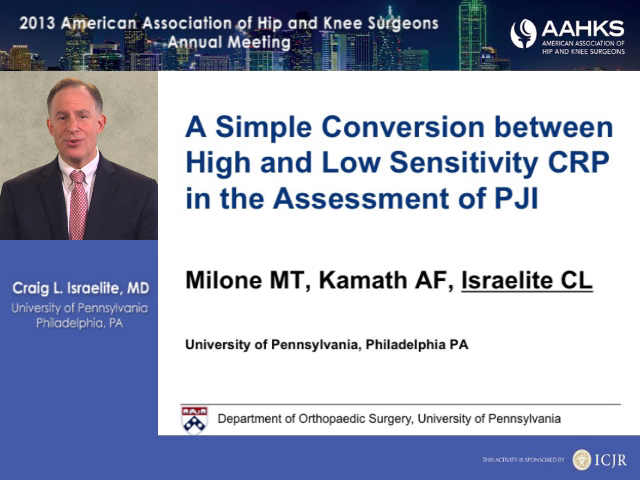 A Simple Conversion between High and Low Sensitivity CRP in the Assessment of PJI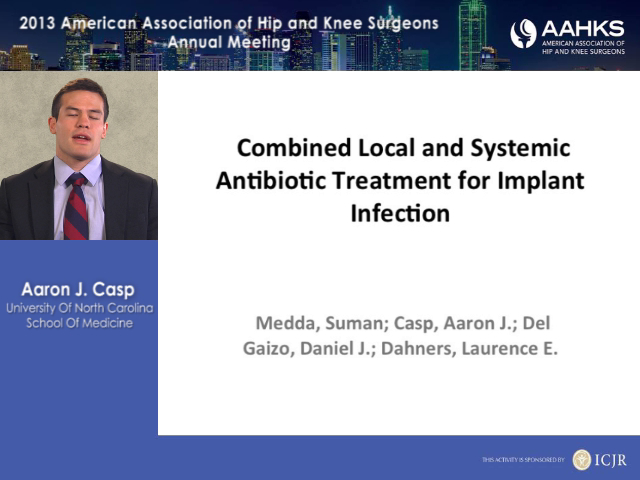 Combined Local and Systemic Antibiotic Treatment for Implant Infection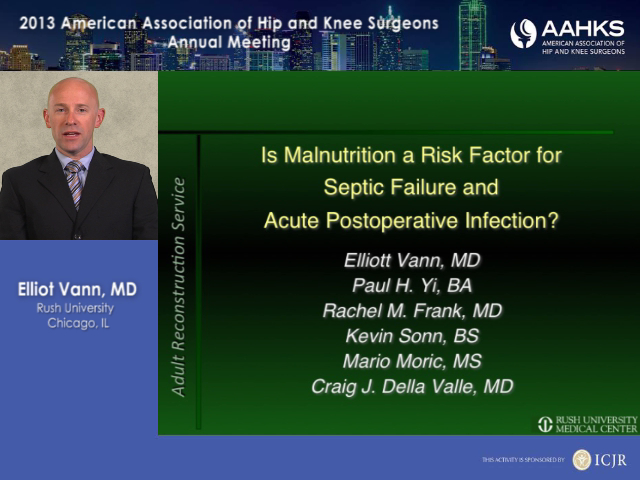 Is Malnutrition a Risk Factor for Septic Failure and Acute Postoperative Infection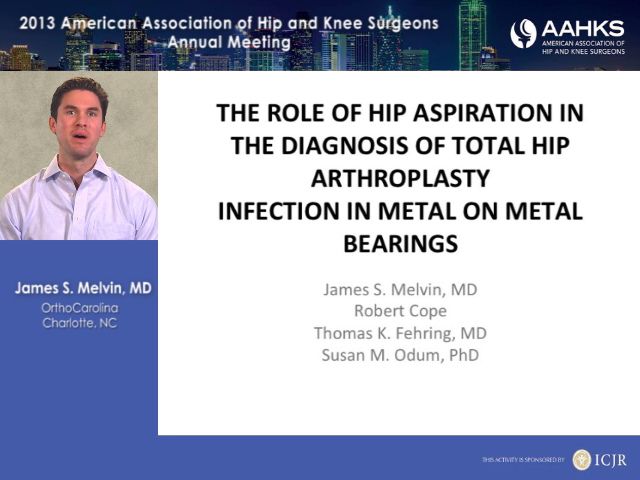 The Role of Hip Aspiration in the Diagnosis of Total Hip Arthroplasty Infection in Metal on Metal Bearings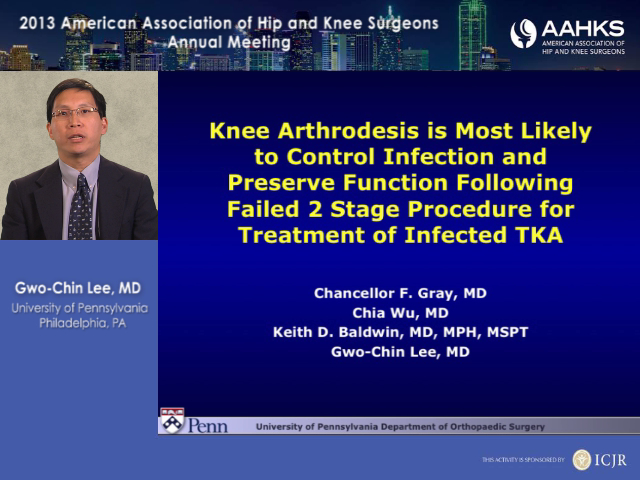 Knee Arthrodesis is Most Likely to Control Infection and Preserve Function Following Failed 2 Stage Procedure for Treatment of Infected TKA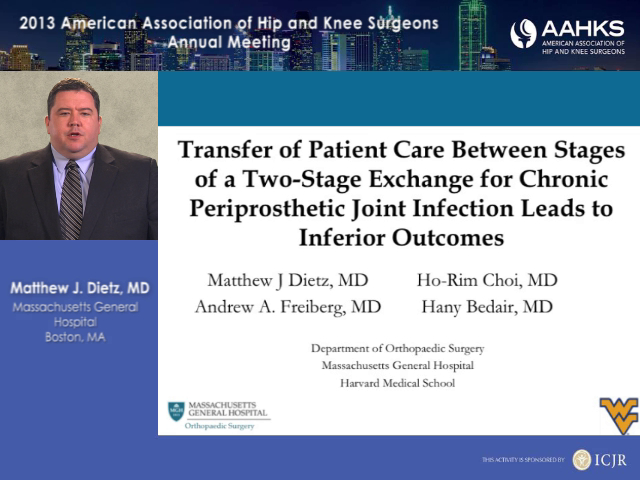 Transfer of Patient Care Between Stages of a Two-Stage Exchange for Chronic Periprosthetic Joint Infection Leads to Inferior Outcomes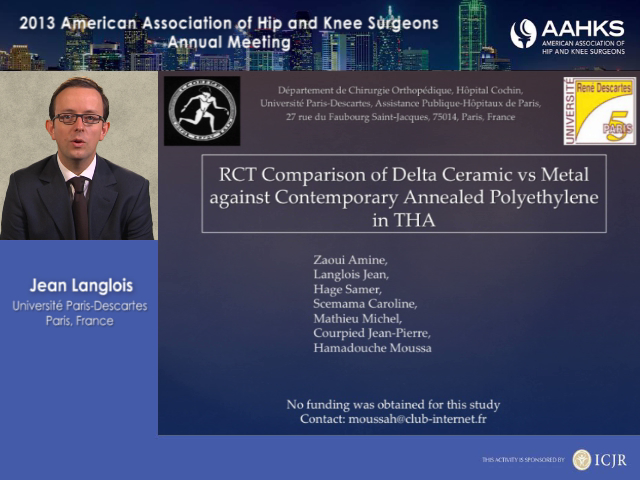 RCT Comparison of Delta Ceramic vs Metal Against Contemporary Annealed Polyethylene in THA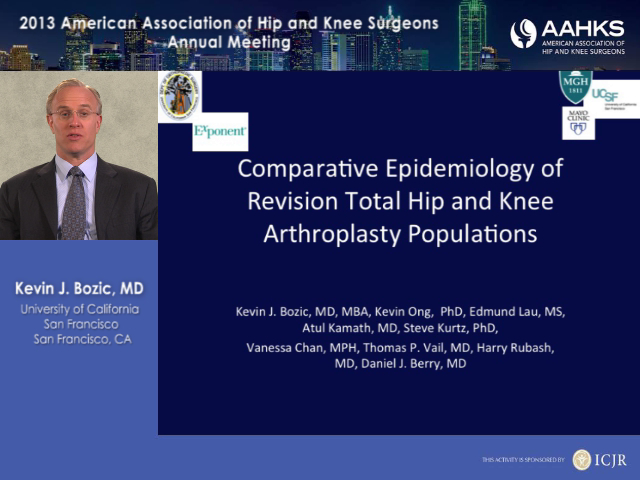 Comparative Epidemiology of Revision Total Hip and Knee Arthroplasty Populations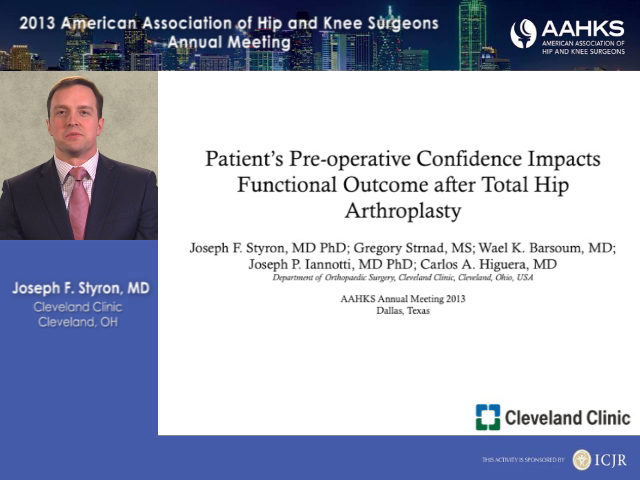 Patients Pre-operative Confidence Impacts Functional Outcome after Total Hip Arthroplasty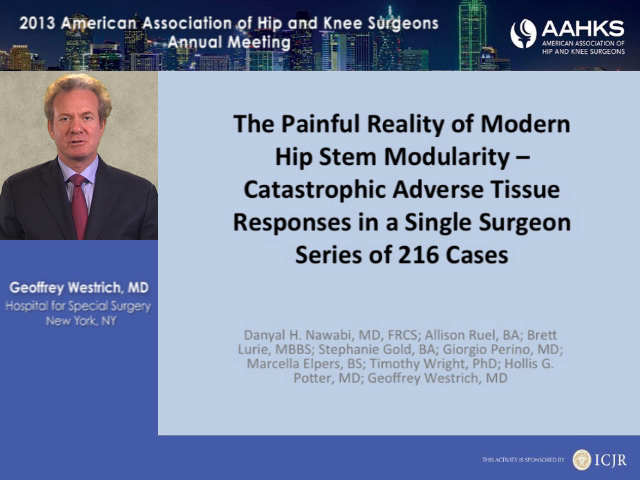 The Painful Reality of Modern Hip Stem Modularity _ Catastrophic Adverse Tissue Responses in a Single Surgeon Series of 216 Cases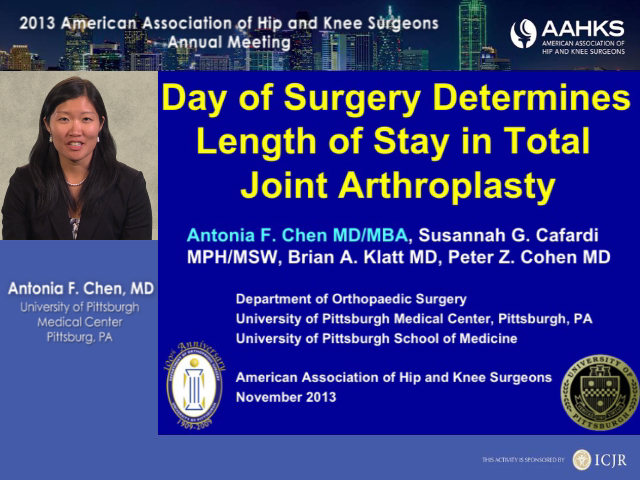 Day of Surgery Determines Length of Stay in Total Joint Arthroplasty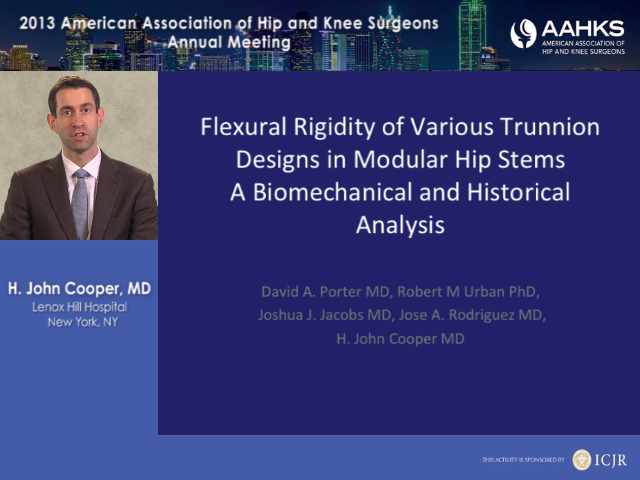 Flexural Rigidity of Various Trunnion Designs in Modular Hip Stems A Biomechanical and Historical Analysis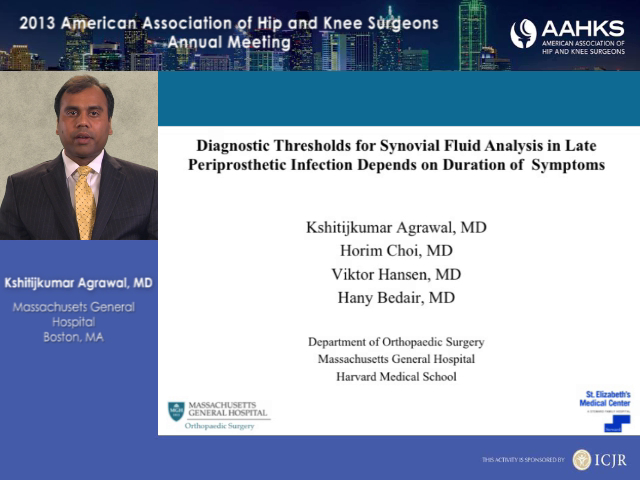 Diagnostic Thresholds for Synovial Fluid Analysis in Late Periprosthetic Infection Depends on Duration of Symptoms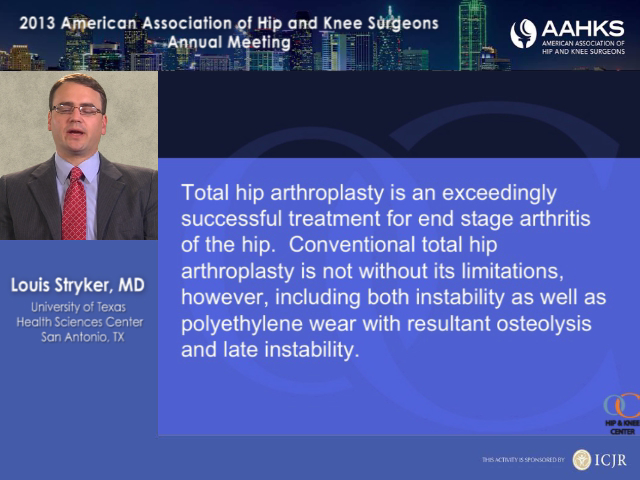 Early Complications Following Revision of Monoblock Metal on Metal Total Hip Arthroplasty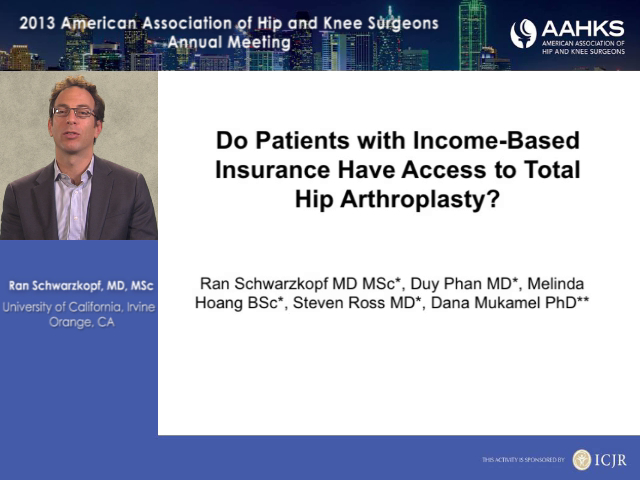 Do Patients with Income-Based Insurance Have Access to Total Hip Arthroplasty?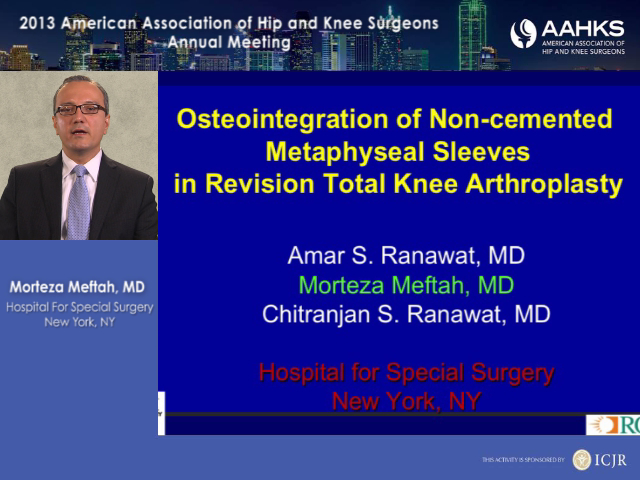 Osteointegration of Non-cemented Metaphyseal Sleeves in Revision Total Knee Arthroplasty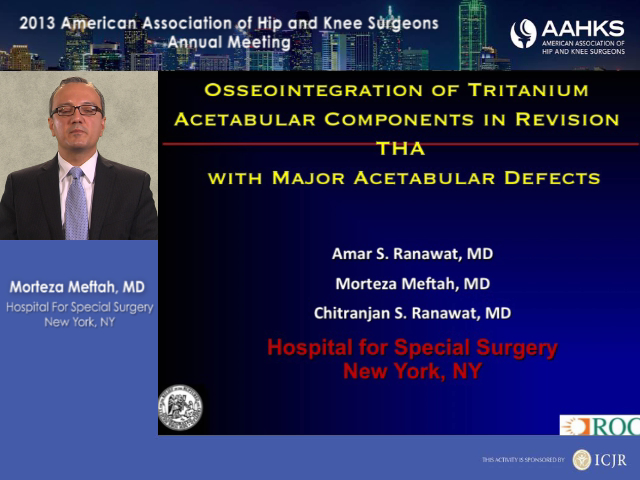 Osseointegration of Tritanium Acetabular Components in Revision THA with Major Acetabular Defects